Home Shredding in Philadelphia
Everyone gets stuck with old paperwork that they don't want to keep, but they don't want to just throw away. It can be a hassle to find a way to get your documents shredded, so most people end up packing up boxes full of old paperwork over the years. Several years worth of documents can add up to be quite a project for a home shredder.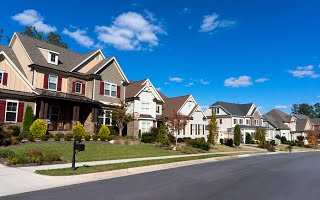 Identity theft has been on the rise for years. Far too often people carelessly throw away private documents at home without shredding them and then wonder why they've become victims of identity theft. It's commonplace to throw away bank statements, medical records and credit card information at home, so thieves know to target your trash and will dumpster dive to obtain your information. For this reason, document shredding is important.
There are plenty of options for places you can take your documents, but most places don't give you the option to see your documents being destroyed which can cause some unwanted stress. Luckily, Philadelphia Shredding Service & Record Storage partners with local Pennsylvania providers so you have a mobile shredding service that can come to you!
Our Philadelphia partners make sure to handle your documents as carefully as you would as to make sure you feel comfortable about the process. When our contractors come to your location they can shred everything at your curbside for you so that you can physically watch everything getting destroyed for your peace of mind. Once everything is destroyed, you get a certification of destruction and then your scraps proceed to be recycled.
Recycling the old paperwork actually gives more security than just shredding everything. One of the first steps in the recycling process is to throw everything into a vat of chemicals which separate all of the ink from the paperwork. This essentially erases everything on your documents so that you never have to worry about them again.
Why Take a Chance? Shred it Completely with Philadelphia Shredding Service & Record Storage!
There's never been a better time to enlist in professional shredding services the help protect you, your family, and your business. At Philadelphia Shredding Service & Record Storage, we offer a variety of service options for your convenience, such as mobile shredding, off-site shredding, and hard drive shredding. We'll help you ensure your safety with any one of our convenient services so that you don't have to worry about your information ending up in the wrong hands.
To learn more about the services offered at Philadelphia Shredding Service & Record Storage, just give us a call at (215) 874-0069 or fill out the form to the left for a free quote today!